Vintage Looks
Transitioning into the autumnal weather, we have brought out some additional vintage jackets for you guys! Showing off the various Avirex styles dating as far back as the 80s, the vintage jackets are pieces not many people will have their hands on, so be one of the few with the stylish vintage leather jackets. Vintage clothing is sustainable and one of the many trends at the moment. Bringing back iconic styles and giving pre-loved items a second life - what could be better? Pieces like the Avirex vintage jackets are a fashion statement; they create showstopper looks at a great price.
We are excited to bring to you the Star Series leather jacket. In a gorgeous creamy colour, this oversized look jacket comes in a mens large and features bold and retro Avirex branding across the front. Style with your loose fit jeans and trainers for a great vintage look. Our vintage collection features items fresh out the 90s, bringing back classic styles that never go out of fashion.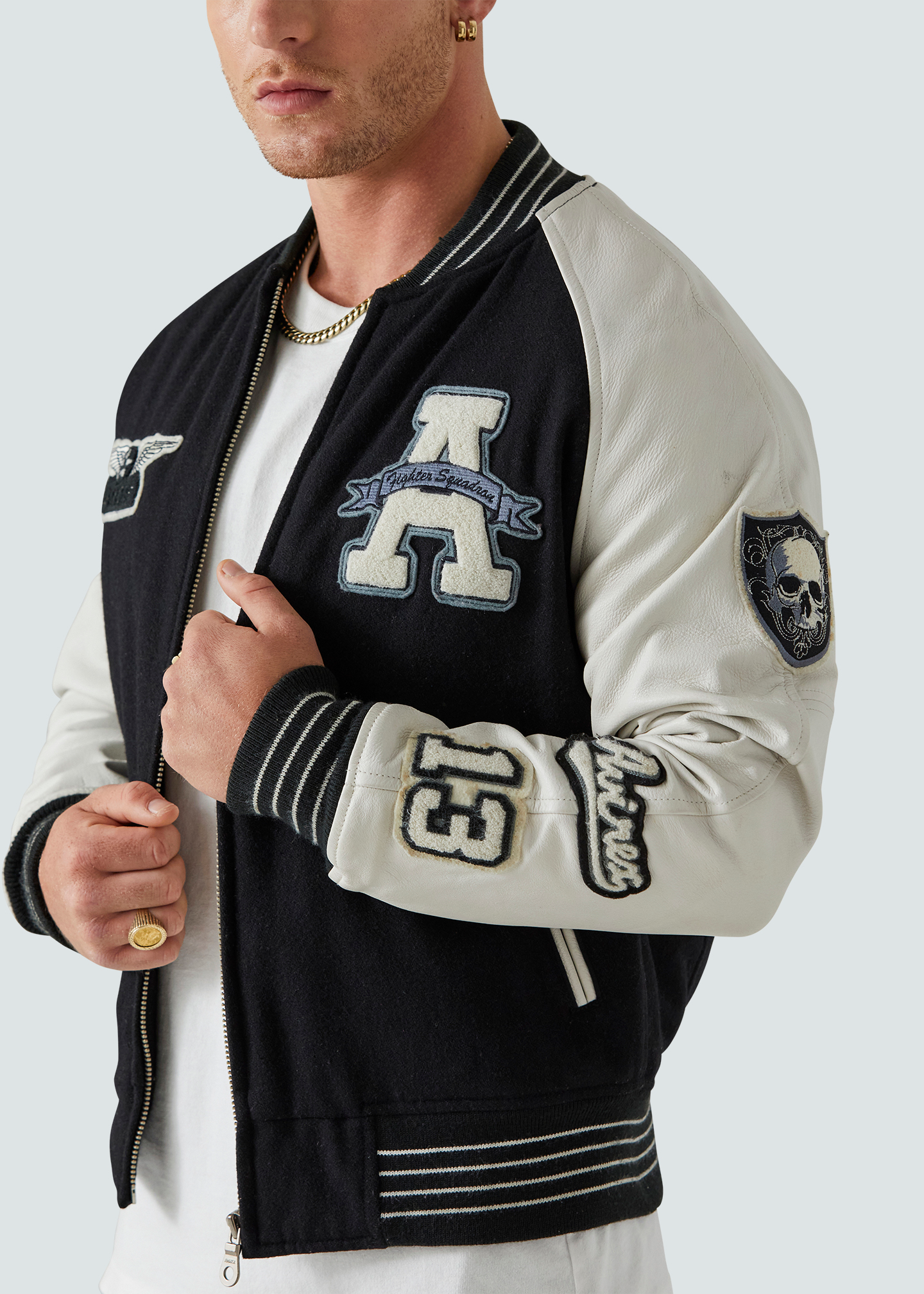 The iconic Fighter Squadron jacket in black, comes in a mens medium and dates back to the circa 00s. This jacket will show off your vintage style that has passed from era to era. With retro patch Avirex branding, this one-of-a-kind leather jacket flaunts the popular looks of the 2000's. This pre-loved jacket, like many of our other vintage pieces, is in great condition with little sign of wear. Made from the softest leather, this timeless piece is a great wardrobe addition to add to your streetstyle collection.
Style Tips
Our pre-loved items from our vintage collection are our classic, iconic Avirex styles. Take a look through our clothing to see our range of streetstyle hoodies, tees and joggers to see our range of pieces to go alongside your new vintage jacket. For a relaxed but stylish look, our vintage jackets combined with hoodies and sweats will fulfil this look for you.
Thank you for reading about our latest vintage jackets. Don't forget to get yours! Follow our Instagram and subscribe to our email newsletter through the website to keep up to date on all things Avirex.
BACK TO NEWS